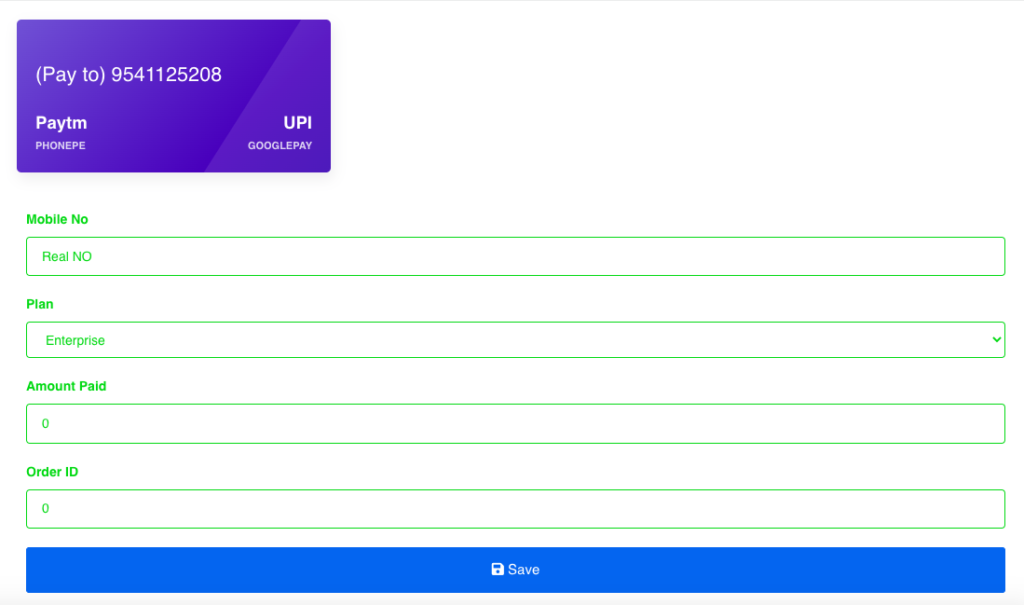 If you are a new user and want to try our tool before buy any plan than follow these simple steps and Good to go with the tool in action.

If you are a new user and signed up with us at affiliaters.in then we must know that you are new to us. Follow these steps
1. Go to payment menu you will see the button like bellow

2. Fill the form in payment menu like this
Fill form with
Mobile no. = Real no. To contect
Amount = 0
Order I'd = 0
After this contect @AffiliatersHelpBot and say
I am new user and filled the form and username is …. And I want to try it before buy your plan.
we will accept you demo request and you will find everything working