Short your links into Bitly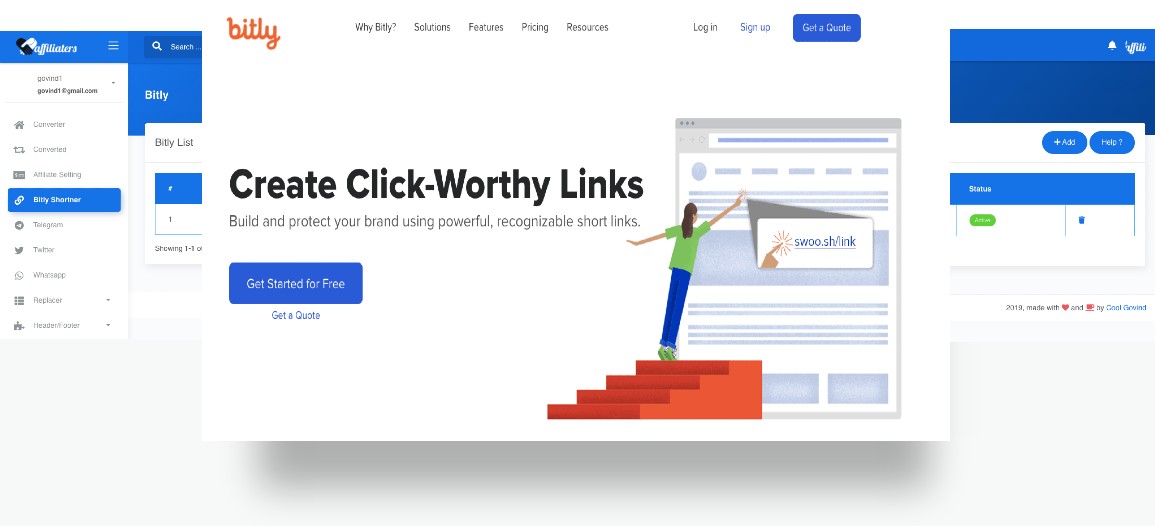 With affiliaters you can integrate bitly URL shortner to mask your affiliate links with help of bitly token.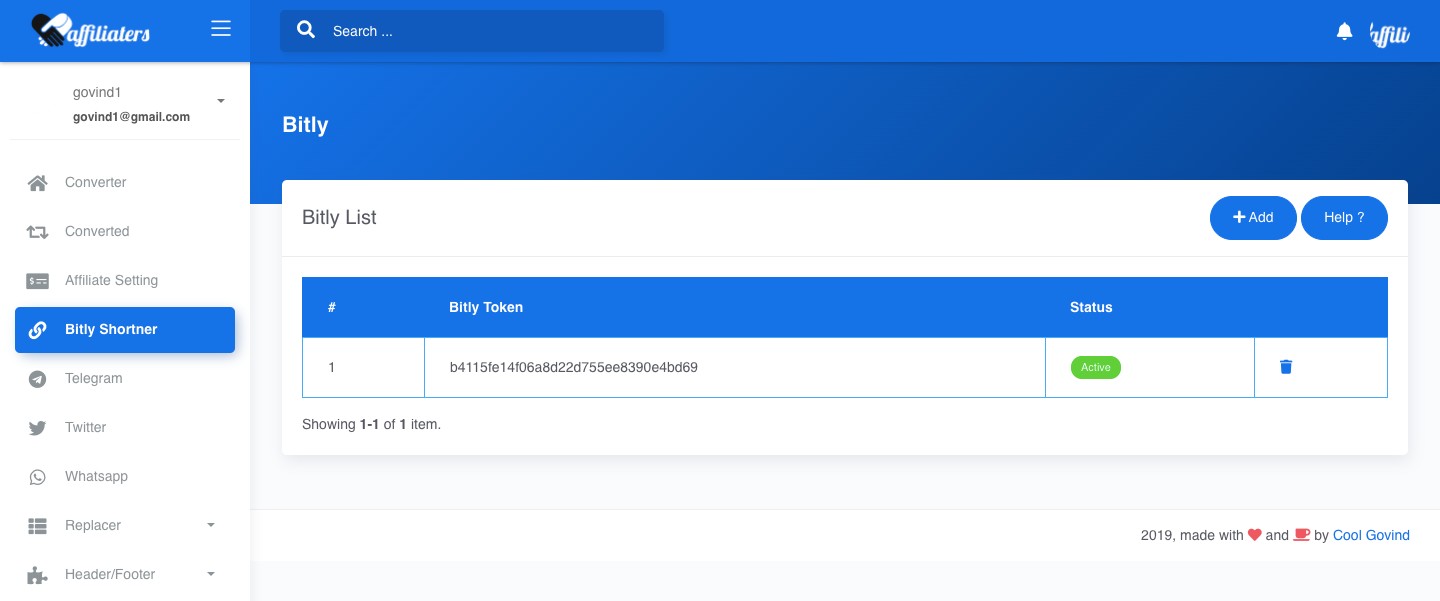 Bitly allows 1000 links convesion per month for free, however at affiliaters there is no limit. 
You can add unlimited bitly token for conversion using multiple bitly accounts.
If you signed up with Google or Social media you need to set your password first. You can try by using forget password too.
Best Part of Bitly Shortner
Save some space in Post

Amzn.to Links
If you want amazon affiliate links to amzn.to links bitly can do that. And when you convert after adding token every link of amazon will be converted in amzn.to links.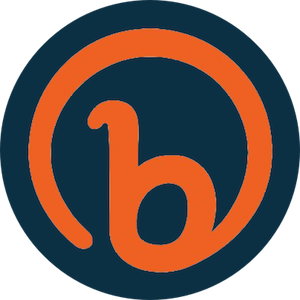 Other LInks to Bitly
Rest all of link except amazon links will be convet into bilty. This will save some space in your post too. You can convert unlimited links from our site.
How to setup your bitly shortner Follow the steps